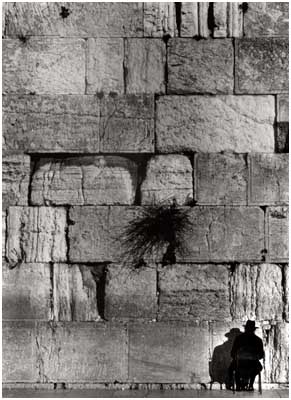 There is a famous and powerful spiritual technique (Segula) that calls for a person to go to the Western Wall for 40 consecutive days to pray for 1 request. For generations, Jews in Jerusalem have traditionally made this pilgrimage to the Kotel to pray for marriage, healing, children, income and many other heartfelt requests. There is also a long-standing tradition of donating to have a pious Jew pray in your place, since not everyone is able to make such a journey.
Located in the heart of the Jewish quarter, and run by a Yeshiva family, Western Wall Prayers enables you to have access to this powerful 40-day Segula through donating to have a righteous individual (one of our Rabbis, Torah scholars or Kollel wives) pray 40 days at the Kotel on your behalf. Amongst other reasons, 40 is the number of days that Moses prayed on Mt. Sinai before he successfully attained forgiveness for the Jewish people after the sin of the Golden Calf.
Your donation supports families and individuals involved in Torah-learning in Jerusalem as well as the Torah institutions for whom they learn.  We will try to give a small part of your donation at the Western Wall before each prayer (excluding Shabbat and Holidays).  The prayer is a 3-part praise, request and thank you, together with psalms, which we will send you upon sign-up.
For all prayer options, your proxy (shaliach) will act as your agent, as if you were standing at the Western Wall in person.  They will also go to the Wall itself and not just have it in eyesight.
After signing up:
Your prayer will be personally composed based on your requested prayer and personal description.
You will receive an email with your prayer start date and description of your prayer messenger.
You will receive an email with suggested positive practices to take on to help your prayers be answered.
You will receive an email when your 40 days have been completed.
If your shaliach is a man, you will G-d-willing receive an emailed picture of him at the Western Wall within a few weeks of your 40-days ending.
Whether you are in need of a marriage partner, health, children, business success or other, you too could join the countless of other people who have had their prayers answered through this Segula.